"Every day we are engaged in a miracle which we don't even recognize: a blue sky, white clouds, green leaves, the black, curious eyes of a child – our own two eyes. All is a miracle." – Zen Master Thich Nhat Hanh (Thay), from the book "The Miracle of Mindfulness"
Come, be part of the #miracleofmindfulness.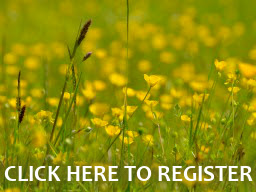 REGISTER
Sun 11 Oct 2015 10:00 am to 4:00 pm
Poh Ming Tse Temple (directions)
438 Dunearn Road, Singapore 289613
The Day of Mindfulness (DOM) is a one-day mindfulness retreat in the tradition of Plum Village and Zen Master Thich Nhat Hanh, facilitated by Joyful Garden Sangha in collaboration with Poh Ming Tse Temple. It is a day for the community to come back together to be nourished from the collective energies, practising leaving behind work and worries, to experience the many wonders of life. Together we learn to enjoy doing daily things with mindfulness – sitting, listening, eating, resting, walking, speaking – bringing our body and mind into the present moment.
TENTATIVE PROGRAMME
09:30 Arrive, Registration
10:00 Welcome & Introduction
10:15 Guided Sitting Meditation
11:00 Dharma Talk Video
12:00 Mindful Eating
13:00 Total Relaxation
14:00 Mindful Movement/Walking
14:30 Sharing Circle
16:00 Farewell
(Click here for a description of these practices)
Our DOM is organised wholly on a volunteer basis and collectively funded by participants including the organising team. We welcome donations, or dana (generosity), to continue to make this available.
Please connect if you have any questions. The community looks forward to your presence and practising with you.