Dearest Sangha,
Thank you for your presence and for practicing together with us this past Sunday. It is our collective energy and support that makes the Day of Mindfulness what it is. It was a delight to have the Plum Village monastics guide us through the practice, and we hope you walked away refreshed, and with insights on the application of mindfulness for "a healthy body, healthy mind."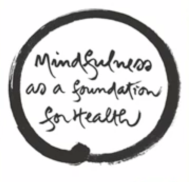 The community's Day of Mindfulness is usually on the 4th Sunday of the month – watch out for the email & Facebook invitation. A core team also practices every 2nd Sunday; let us know when more regular practices resonate with you.
Here are a few links to resources which we hope will help all of us to continue practicing being present in our everyday living:
And last but not least, if you have any comments or feedback, or just want to say hi, please email us. It is a delight to have a community to practice together!